We all want to help make a better future. One of the key functions of banks is to allocate funds from savers to borrowers and deposits are central to this role. Money deposited into Green Deposits is invested in green projects in line with Arion Bank's framework on green deposits.
By putting savings into a Green Deposits account Arion Bank and our customers are supporting the UN Sustainable Development Goals 7, 9, 11, 12 and 13.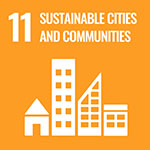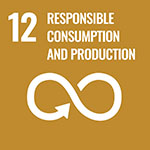 The company CIRCULAR Solutions has assessed the Bank's green deposits framework. It is an independent specialist whose role is to perform an annual assessment of the extent to which the funded projects meet the terms of the framework and to assess their environmental impact.
Green Deposit Framework
An External Assurance by CIRCULAR on Arion Bank's Green Deposit Framework
| | Interest |
| --- | --- |
| Min. investment period none | 1,16% |
Open an account
If you have an online bank account with us, you can open a new account there. If not, it's easy to open an online bank account with electronic ID.